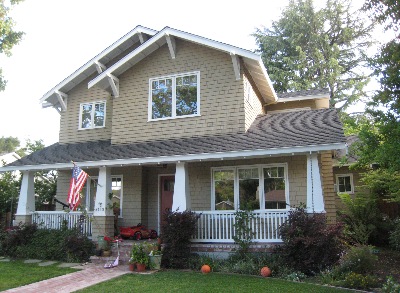 Palo Alto
A spec home much loved by the new owners, who had the foresight to buy it before it was finished..
(Designed and drawn entirely by Lee Mei while employed at Glen Dodds & Associates of Redwood City.)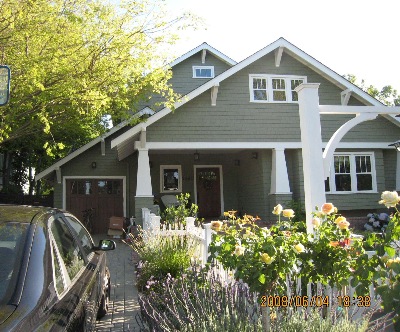 Palo Alto
New Craftsman with basement made to order for a growing family.
(Designed, drawn and submitted entirely by Lee Mei while employed at Glen Dodds & Associates of Redwood City.)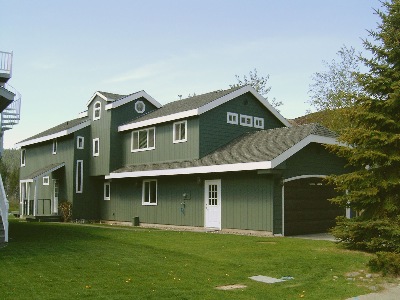 Lake Tahoe
Addition and remodel of a vacation home in Tahoe Keys. This was such an improvement over the original chisel shaped house that the Architectural Control Committee said they should all chip in for this project.
Project entirely designed and administered by Lee Mei, Owner-Architect.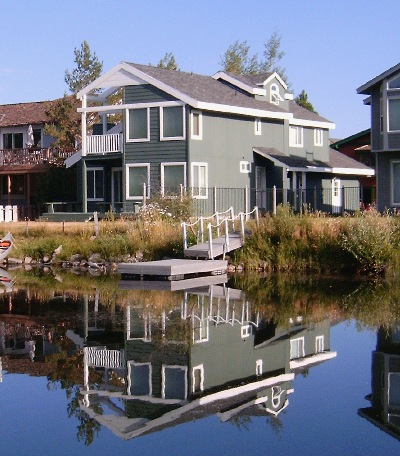 Tahoe house from the lagoon in the back. Notice that the third floor loft acts as stack with venting windows to cool the house in summer.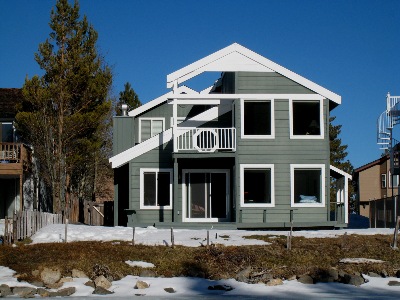 Winter sun on the south side enters the house through windows and keeps the whole house at 67 deg. F with the heater off. Despite the narrow lot and narrow south side, abundant glazing strategically placed on this side achieved the goals of passive solar design. Budget restraints deleted shallow awnings over the windows to block the mid-day summer sun, but interior blinds are working just as well. No AC needed.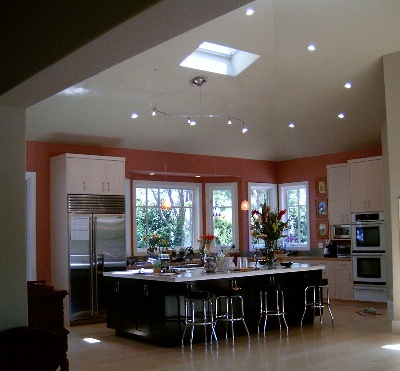 Museum-like residence in BaronPark, Palo Alto. Rough schematic design plans by others were developed and refined by Lee Mei, while employed at Glenn Dodds & Associates of Redwood City. Lighting design was by owner with others.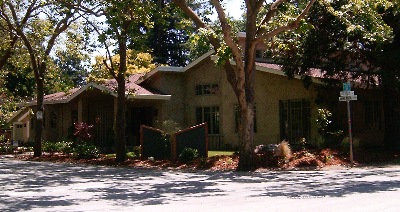 Exterior of house above.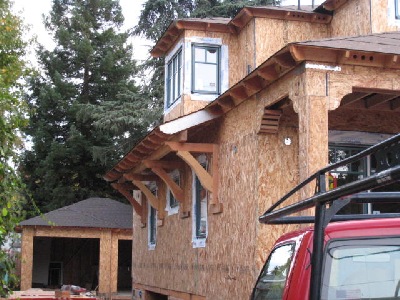 A thoughtful touch. House designed by Jack Mathews of John Mathews Architects, San Mateo. Lee, working for Jack, added this deep overhang to break up the tall, flat wall along the driveway.


Additional information and references on request, lee.mei@att.net